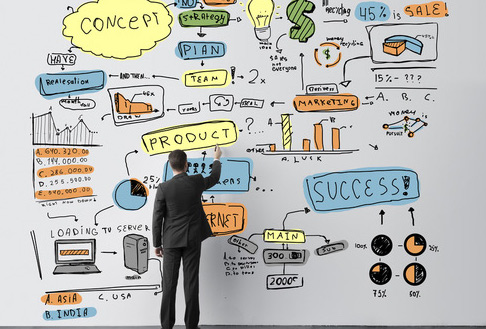 Over the past couple of weeks, we have talked about how the city of Barcelona has so many different elements that makes it one of the best cities to work at. We've also mentioned its stature amongst big name cities, as well as how it's known as one of Europe's "Smart Cities".
When you couple that with its growing business scene, its starts to become clear why the city of Barcelona is also a breeding ground for up and coming entrepreneurs.
The city of Barcelona provides the perfect environment to be a place of innovation. Businesses thrive in high spirit, and so many different factors help promote the city as a great place for entrepreneurs. There are so many start up projects happening in the city each day. Many people living in the city have a burning passion to pave the way for any sort of innovation they can come up with. When you combine that talent with the business network scene in Barcelona, which connects local and foreign investors and many business opportunities, it is no wonder why the city of Barcelona is known as the one of the most attractive European cities for investment and startups, showing a total of 39 venture capital funds, according to Ernst & Young.
Simply put, any up and coming entrepreneur will find something that will aid their goals in the city of Barcelona. Being able to connect with different entrepreneurs and business angels/investors at the different events the city holds throughout the year is a great way to get the ball rolling. Being able to connect with organizations like ACC1O, 22@Barcelona, Barcelona Activa and PYMEC, which are committed to the creation of new businesses and internationalization of new brands is another way where startups can find their up and coming businesses find the perfect to grow and succeed. Combine that with the way those same events provide huge investment forums to find highly coveted investors which would love to contribute to a startup, and the way most universities and business schools (including ours) help bridge a gap between young entrepreneurs and potential partners through internships, and you can start developing a picture of why Barcelona is a city with an entrepreneurial spirit.
At C3S business school, we want our students with entrepreneurial drives to find the perfect opportunity to fulfill their dreams. Through our strategic partnerships, we believe we have the tools necessary to connect our students with the right organizations and the right people to further their careers.
For more on our internship program, click here.