MBA with Project Management
With the help of this MBA with Project Management, you will gain vital business know-how and abilities for evaluating an organisation's situation and planning for its ongoing growth.
You will acquire the skills to create business cases for change initiatives, learn how to manage the resources and risks involved with these projects, and develop your capacity to successfully end projects.
Since this degree is fully online, you can continue working and advancing your career while integrating learning within your existing responsibilities owing to its flexibility.
Along with project management abilities, you will gain a solid foundation in business management as you advance your knowledge and comprehension in the dynamic and evolving modern workplace.
Analyse and support the application of best practice concepts, methods, and tools in the development of successful projects.
Choosing and utilising the proper tools and strategies to address various problem scenarios in order to achieve a strategic organisational goal.
To assist in making decisions, synthesise information from various sources and communicate in a clear, professional manner.
A project management degree will give you access to a wide range of careers.You can develop a career in the field by holding various titles like
Project Manager
Assistant Project Manager
Business Project Manager
Project Coordinator
Consultant
Project Scheduler
Program Analyst
Program Assistant etc
in sectors like Healthcare, Banking and Finance, Law, Construction & Engineering, IT, etc.
Students from the OTHM level 7 Diploma in Project Management will be granted 60 credits on entry on the MBA with Project Management after they have passed Operations and Information Management for Project Managers, Planning, Controlling & Leading in a Project (30 credits) and Advanced Research Methods.
Do you have more questions?
CALLE LONDRES, 6, PORTA 9,
BARCELONA – 08029
Lectures in the Classroom

Seminars and Workshops

Learning through Doing

Research and field trips

For debate and discussion, students will need to contribute through independent learning, extensive background learning, and inputs during seminars and tutorials.
Virtual Classroom Lectures

Online Study Materials

Online Debate & Discussion

Question & Answer Session
Application form
Bachelor degree or equivalent
Official transcripts
Copy of passport
Updated CV
Reference letter from former academic institution or current employer (if applicable)
IELTS overall 6.5 (with minimum 6.0 in each) or C3S Credibility Interview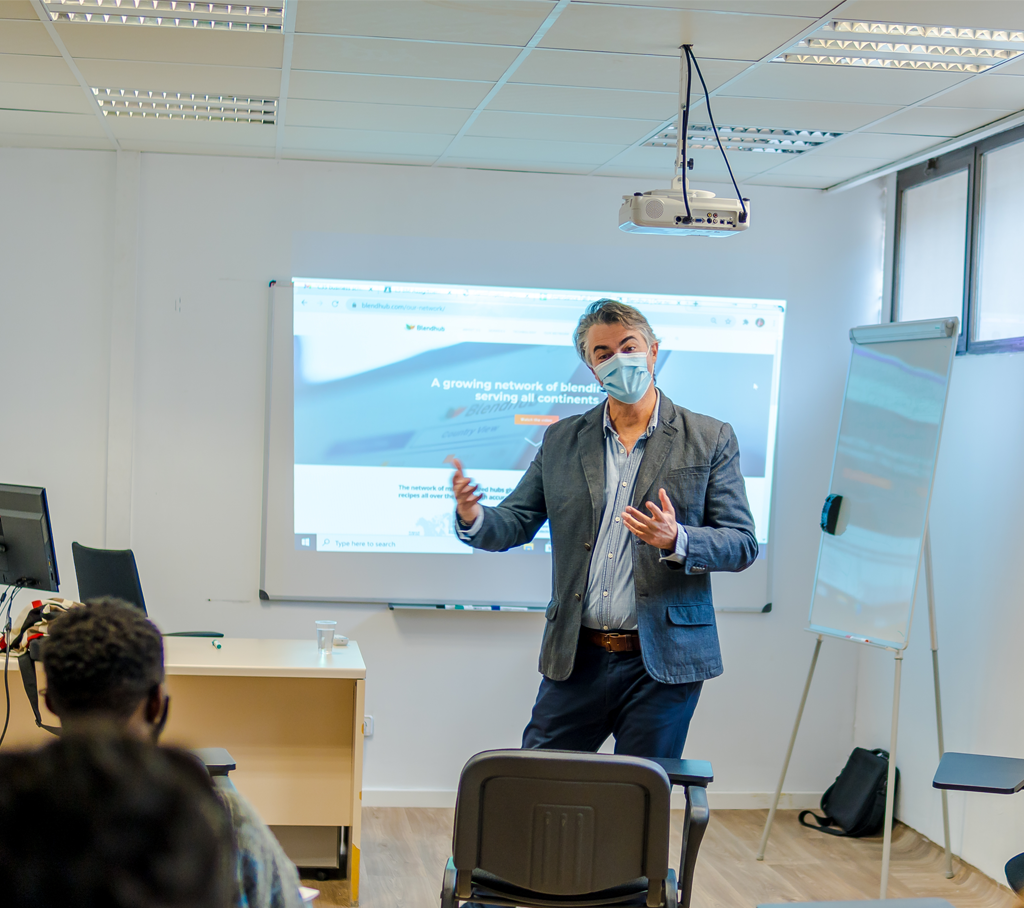 *Payment instalment plans are available. Please contact C3S's Administration Department for further details
Are you ready to take the next step toward your future career?