Our Global MBA prepares professionals for leadership in an international context. The programme will equip you with knowledge and skills across the full breadth of the management discipline including people management, strategic development and financial decision-making and control. Your skills will be honed through the lens of international business and leading business transformation, to empower you and your organisation to respond strategically to the changing environment. Your development will be highlighted through the capstone module which is a choice of consultancy style project presented by one of our business partners or based on a challenge within your own workplace, or a more theoretical research based topic.
The programme aims to provide students with:
the knowledge, understanding and opportunity to develop strategic leadership and decision making capabilities in the complex and changing global work environment, through engagement with theory, practice and exposure to real business challenges
the skills and knowledge to develop your career in business and management at a professional level
the confidence to effectively participate in and manage teams comprising diverse and global talent
Demonstrate critical understanding and integration of management and leadership knowledge within a local and international context.
Select and apply appropriate tools and techniques to different problem situations in meeting strategic organisational aims.
Critically appraise complex business and financial risks and manage strategic challenges, in regional and global contexts, and provide recommendations for innovation and business transformation.
Synthesise multifaceted information and communicate in a concise, professional manner to inform decision making.
Recognise the responsibilities of the Professional Manager operating within a changing technological and global marketplace.
After completing your MBA in 18 months program successfully, you will be eligible for direct entrance into a related Doctorate or PhD degree program. Furthermore, this 18-month MBA program provides you with a variety of job options.
Depending on your specialism and background, an MBA could allow you to work as a:
Risk Analyst
Auditor
Sales Manager
Business development manager
Compliance officer
Business Analyst
Management consultant
Marketing manager
Communications Officer
Project manager
If you studied a Masters in Business Administration or an MBA as a working professional, your new degree might help you advance to one of the most senior management positions, such as director, chief executive officer (CEO), chief financial officer, or chief operating officer, within your current (or new) organization.
Do you have more questions?
CALLE LONDRES, 6, PORTA 9,
BARCELONA – 08029
Lectures in the Classroom

Seminars and Workshops

Learning through Doing

Research and field trips

For debate and discussion, students will need to contribute through independent learning, extensive background learning, and inputs during seminars and tutorials.
Virtual Classroom Lectures
Online Study Materials
Online Debate & Discussion
Question & Answer Session
Application form

Bachelor degree or equivalent

Official transcripts
Copy of passport
Updated CV
Reference letter from former academic institution or current employer (if applicable)
IELTS overall 6.5 (with minimum 6.0 in each) or C3S Credibility Interview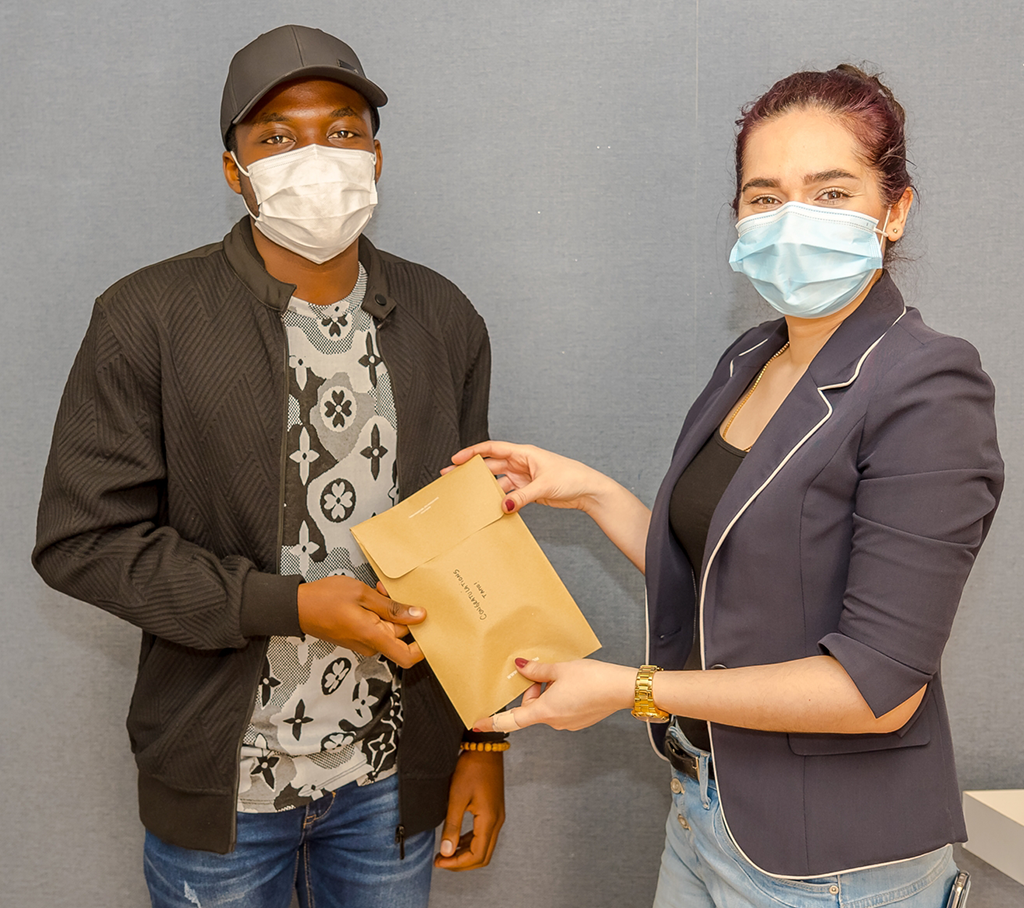 *Payment instalment plans are available. Please contact C3S's Administration Department for further details
I have had the pleasure of working with the admissions team and the visa compliance team at C3S Business School, who supported me in building my profile for a successful student visa process. After working in the sales and marketing departments of several IT and ITES organisations for the past 12 years, I currently stand at a point in my work life where I believe the time is ripe for me to upgrade my existing skills and acquire exposure to advanced industry-best practices. To accomplish these goals by knowledge fermentation and formalization, I deem it critical to pursue this Global MBA .
Are you ready to take the next step toward your future career?