BA (Hons) In Business Management
Overview of the programme:
By selecting this top-up degree that will give your career a jump start, you will discover how businesses operate. You'll gain the knowledge and practical skills necessary to work as a manager in the digital industry. You'll discover how to prosper in the dynamic, international economy of today. Your abilities will therefore be applicable anywhere, whether your goal is to launch your own firm or work for an organization. As the programme is 100% online, you can continue working and growing your profession while incorporating learning into your current professional commitments
The programme aims to provide:
a broad integrated study of all types of business organizations and their underlying operating principles and practices;
a study of the wider context of organizations, how they are managed and the changing environment in which they exist;
the development of key skills associated with managing high performance organizations; and
lifelong learning and employability skills to enable you to prepare for a future career in business and management and to play an active part in the development of local, national and international organizations.
Knowledge & Understanding: Demonstrate integrative and specialist knowledge, and critical understanding of business and management principles, concepts, contexts, approaches and challenges key to organizations of various kinds
Applied Knowledge & understanding: Apply a range of general and specialized knowledge and skills to define and execute an organization-related project in the field of business.
Generic Cognitive skills: Research, critically analyze, interpret and formulate solutions to organizational challenges and, in doing so, display originality and creativity in handling complex issues
Communication, ICT & Numeracy: Effectively communicate information and objective argument, in writing and speech, in professional contexts using both analogue and digital tools.
Communication, ICT & Numeracy: Interact and interpret numerical data and appreciate statistical concepts and communicate this in an audience appropriate manner.
Communication, ICT & Numeracy: Analyze the role technology plays in organizations and the challenges and benefits of digital transformation.
Autonomy, Accountability and working with others: Exercise appropriate autonomy and initiative, assume responsibility, collaborate effectively, and deal with complex ethical and processional issues
Autonomy, Accountability and working with others: Critically reflect on your own ideas, work and performance to determine personal development needs
A bachelor's degree in business administration offers you a wide range of job options by providing you with a comprehensive set of skills that are in high demand among companies. The types of roles that can be offered – Marketing Manager, Sales Manager, Operations Analyst, General Manager, Business Process and Design Analyst, Procurement Manager, Business Development Manager, International Sales Manager, among other positions.
Do you have more questions?
CALLE LONDRES, 6, PORTA 9,
BARCELONA – 08029
| | |
| --- | --- |
| Academic Writing and Research Skills | 20 |
| Business Operations | 20 |
| Communication in Business | 20 |
| Finance and Accounting | 20 |
| Leading and Managing Teams | 20 |
| Operating in a Global Context | 20 |
| | |
| --- | --- |
| Human Resource Management | 20 |
| Project Management | 20 |
| Strategic Marketing | 20 |
| Accounting for Managers | 20 |
| Business Law | 20 |
| Business Ethics | 20 |
Lectures in the Classroom

Seminars and Workshops

Learning through Doing

Research and field trips

For debate and discussion, students will need to contribute through independent learning, extensive background learning, and inputs during seminars and tutorials.
Students at C3S Business School have access to a virtual platform that includes
Lectures in the Virtual Classroom
Materials for Studying Online
Question and Answer Session for Online Debate and Discussion
Application form
High School diploma certificate and other educational credential certificates
Official transcripts
Copy of passport
Updated CV
Reference letter from former academic institution or current employer (if applicable)
IELTS overall 6.5 (with minimum 6.0 in each) or C3S Credibility Interview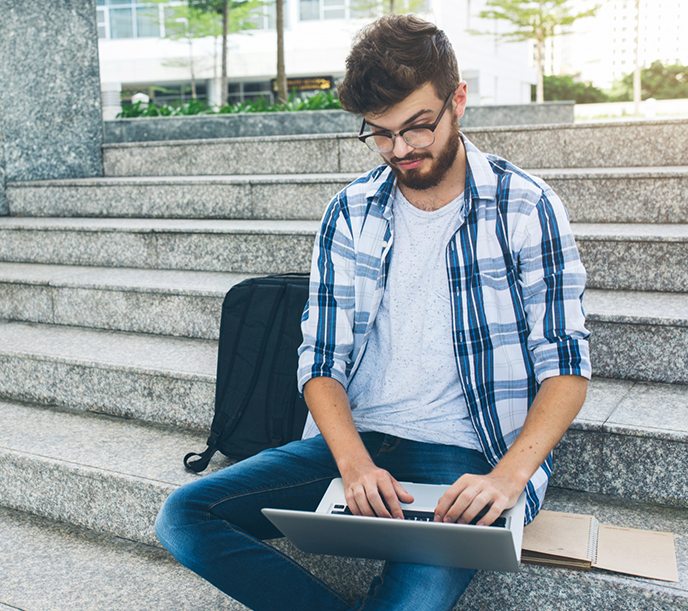 *Payment instalment plans are available. Please contact C3S's Administration Department for further details
Are you ready to take the next step toward your future career?