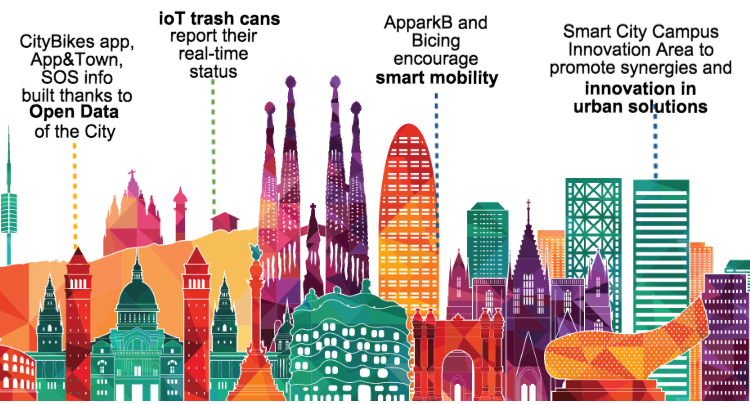 The city of Barcelona is one which has shown a high propensity for growth. Just earlier this week we talked about how it was named one of the "Smart Cities" of the world. A city doesn't earn that title without doing something right, and the city of Barcelona continues to always be one to pursue growth and innovation in many sectors.
One of the factors that has helped Barcelona consistently grow is its pursuit of technological advancements. The city over the past few years has been host to many important technology-based conventions, which have allowed a lot of start-up companies a chance to get into the spotlight and highlight their technological innovations and acquire heavy investments from foreign and local resources. The city of Barcelona has since become a proven breeding ground for technological revolutions thanks to investors in the city, something that will continue to keep growing as the years come along.
Technological advancements in the city of Barcelona wouldn't be possible without the Tech Accelerators focused on helping these tech innovators secure the investment necessary to fulfill their ambitions. There are quite a few Accelerators in Barcelona to take notice of if seeking growth and investment. Companies like Startupbootcamp Internet of Things and Data & Conector have proven themselves worthy accelerators to get in bed with if a company in the technological advancement sector is seeking to grow in a healthy way.
Each of their companies have their own method to accelerate up and coming startups. Startupbootcamp Internet of Things and Data has made its name known for focusing its time and energy on startups who provide solution through data informatics, which the accelerator see as a way to create customized services for both customers and businesses. This focus they believe can allow a business to improve their effectiveness and create better satisfaction with their products. Conector, on the other hand, is an accelerator that targets startups in the technology business that are in the earliest stages of their development and puts them through a 6-month mentorship program that will train the company to choose successful entrepreneurs as well as private investors. This then leads to the creation of a board with members of both the company and Conector to oversee the company's way forward.
If it weren't for the existence of these accelerator interested in looking for start-up companies interested to innovate in the world of technology, the city of Barcelona wouldn't be known as a breeding ground for technological innovations. Its reasons like this why even established companies like Microsoft and Amazon have set up shop in the city. They see the growth opportunity in the technology sector, and they are taking advantage of it.
At C3S, we want to incubate in our students a spark for innovation. Through our courses and through our partnerships, we believe we can set our graduates on a path for success, accessible in one of the best cities in the world to do so.
For more on C3S, click here.