Making the decision to study in a foreign country could be quite daunting, from choosing the best colleges to choosing the best city. The series of choices that you make while pinning down on a college can make or break the next 2-4 years of your life, and your career afterwards. Due to such scenarios, people have now started to explore a variety of different choices, and one of the reigning leaders in the process is Spain, particularly Barcelona. And, while many might not be familiar, there are quite a ton of advantages of the best places to study in Barcelona.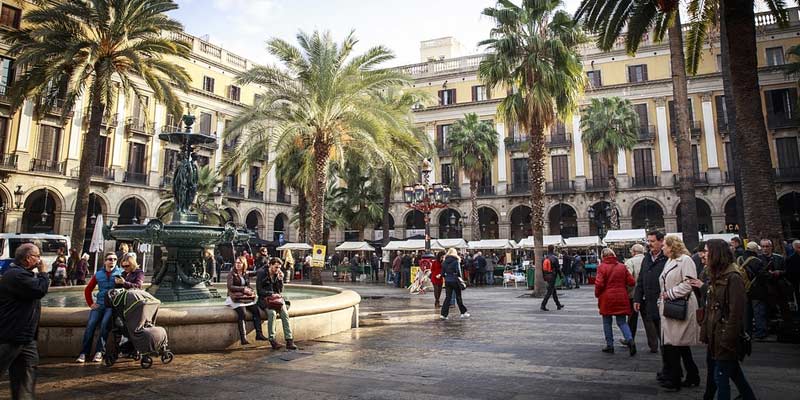 Barcelona and Spain, in general, are some of the most travelled-to countries in the world and there are tons of different reasons for it. Let's explore the 7 advantages of studying in Barcelona, Spain.
1. Architecture
Barcelona is one of the most scenic cities in the world and is consistently lauded for its architecture. It's home to 9 UNESCO World Heritage Sites and out of these 9, 7 are created by the world-renowned architect Antoni Gaudi. Barcelona is also the only city to win the prestigious Royal Gold Medal for architecture from the Royal Institute of British Architects.
There are tons of places in Barcelona that will pique your interest in the city, including Casa Mia, La Sagrada Familia, Gaudi House Museum, Casa Batllo, Cathedral of Barcelona, Hospital de Sant Pau, and Casa de las Punxes.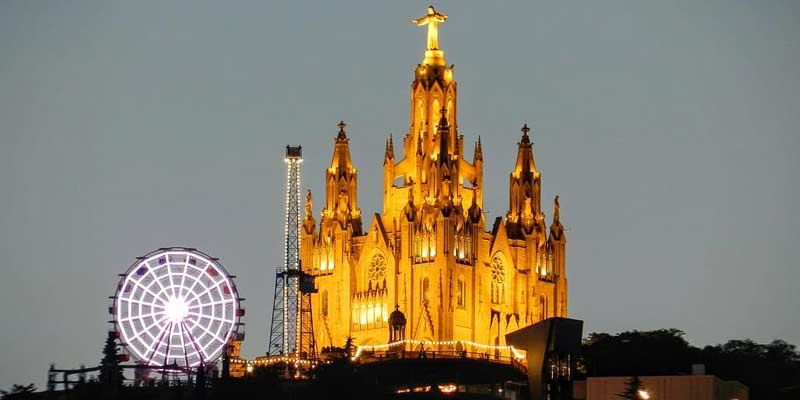 2. Diversity
In a time when the world is more divided than ever one of the major advantages of studying in Barcelona is that it provides a diverse background to one's space. In order to promote diversity, the city even took an interesting initiative in 2010, known as Interculturality Plan, to initiate dialogue, work opportunities, and exchange programs in the city.
In fact, Barcelona is the 3rd most visited city in Europe, after London and Paris, and about 20% of the city's population is foreign-born. Spain also became the 4th country in the world to legalize gay marriage, back in 2005, which makes Barcelona one of the most LGBT-friendly cities in the world, adding another one of the advantages of studying in Spain.
3. Food
With diversity in people comes diversity in food, and not just any food, in delicious, scrumptious, and lip-smacking food. Barcelona is filled with cute cafes with outdoor seating, offering an experience out of a movie. People in Spain have a soulful relationship with the art of making and consuming food, which is why people here believe that food is something to be savoured and not simply rushed.
Another one of the great advantages of studying in Barcelona is that it is extremely student-friendly and you can score some great deals on food and going out, over here.
4. Climate – Advantages Of Studying In Barcelona
Europe can be very harsh with their weather and most students skip out on it, due to their snowy winters, however, in Barcelona, you have pleasant weather throughout the year, which is certainly a luxury only a few cities can offer.
The city offers a moderate temperature in every season, an average of 30 degrees Celsius in summers and 10 degrees Celsius in winters. You will never be dawned with extremities in temperature in Barcelona which means less expense on season-based changes, and more beneficial for students in the city.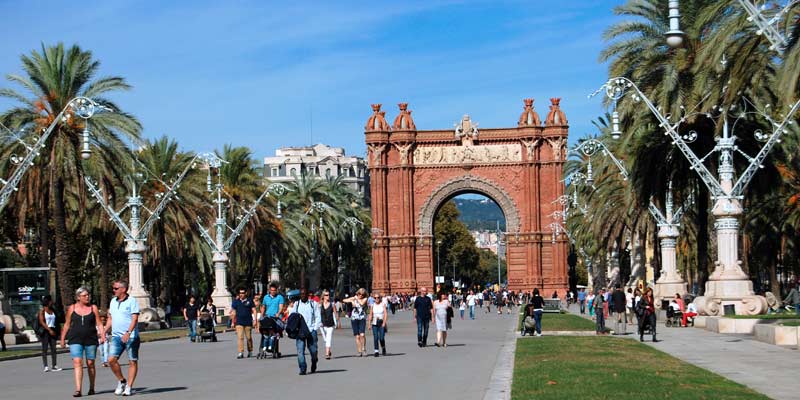 5. Mountains and Beaches and a City Life
We all have answered a question – City life or mountain/beaches life – at least once in our lives, and if you're someone who always wanted a mix of everything then Barcelona is the city for you. Barcelona is situated in the middle of the sub-Pyrenees Mountains and the Mediterranean Sea and offers a fast-paced city experience too. Hence, you'll easily be able to relax and work without the expenses of a major journey on your budget life.
6. Transportation Friendly – Advantages Of Studying In Barcelona
One of the best and most efficient advantages of studying in Barcelona is how transport friendly the city is? The city is interconnected with 8 metro lines, 80 bus routes, 2 tram routes, and has more than 11,000 taxis that cover every nook and corner of the city, hence you'll never be short of options to travel in Barcelona.
The city of Barcelona is so well connected that is easily accessible by bicycle and on foot as well.
Also Read: How To Live In Barcelona On A Student Budget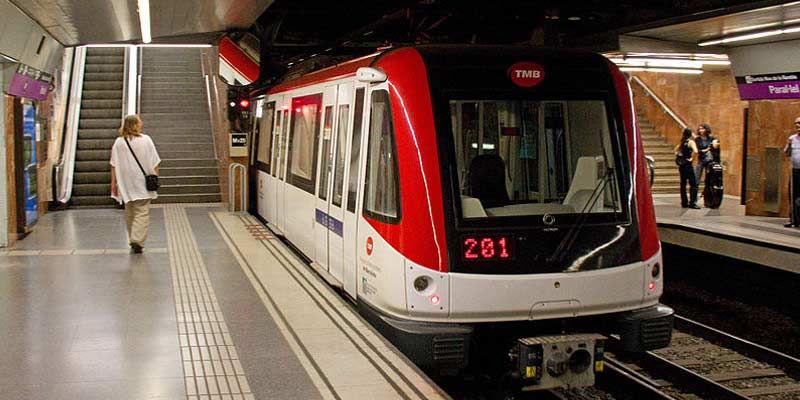 7. Growing Start-Up Sector
The city ranks 4th best city for business in Europe and 5th best place for startups in Europe. Catalonia is the startup hub in the city and employs almost 11,000+ people. It's also 3rd most preferred city for entrepreneurs in Europe, after London and Berlin. So, if you're someone who is fascinated with the start-up world and have dreams of becoming an entrepreneur yourself, then you need to best places to study in Barcelona.
These were some of the advantages of studying in Barcelona, Spain that offers an experience like no else. Apart from these, Barcelona is also a preferred choice for its being transportation friendly, bustling art and culture scene, passionate soccer fans, and for being one of the best cities for entrepreneurs and start-ups.
C3S Business School is one of the best places to study in Barcelona prestigious school Barcelona that will help you establish a good foundation and make your career as a professional in the beautiful city of Barcelona offering vast opportunities across different verticals.