I recently had an opportunity to meet the graduating batch of 2021, and I could not resist but ask, seeing all the happy faces, as to what were the things that made their academic journey with C3S Business School so unique. There were multiple responses like exemplary support from the admission team, class-apart cost-effective fee structure, flexible payment system, well-experienced professors, state-of-the-art technology for learning, pathway program opportunities, dual degrees, immersive learning model and pedagogy, special cohorts, friends for life, etc.
Admission applications are always crucial – they are an adventure in and of themselves, requiring months, if not years, of study, planning, and preparation. As our aspirants of 2022 finalize their preparations, a typical question we hear is, "What makes C3S so special?"
Engaging and interacting with our student and alumni community is an important factor that can determine and strengthen your decision, as it will give you a true feel of what life is like at C3S Business School. I've already had the pleasure of interacting with many students on a one-on-one basis, with more to come in the coming months! Here's my two cents based upon the responses.
It's easy to write off all business schools and their programs as being the same, but I honestly feel C3S is unique, and here are my top reasons why.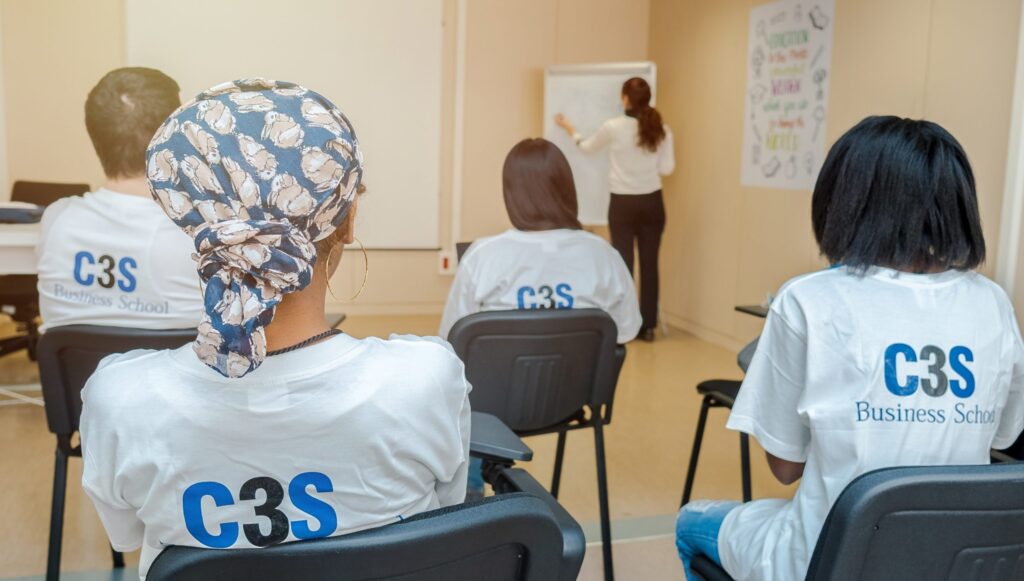 We work together rather than against one other. We believe in making an effect together, rather than competing with one another. When our students are looking for the same positions, they collaborate with professors and other staff members on interview preparation, under the guidance of professors – edit each other's cover letters, and provide open comments on CVs. This, I believe, encapsulates the C3S culture: we're not only concerned with performance and influence,  but also with how we got there and how we invite people along on the journey to achieve great things together. 
Between students and the school, there is no 'Us' and 'Them.' It's a  collaboration. You don't feel like you just obtained a degree from an  'institution' at the end of the program. Rather, it feels like a team effort amongst students, staff, professors, alumni, and industry stalwarts to produce a unique learning experience. Everyone at the school is kind,  enthusiastic, and eager to connect with you!
We don't limit ourselves to Spain. Isn't it odd? Given the fact that it is based in Barcelona, Spain. Rather, C3S Business School is about leveraging its incredible positioning to foster global thinking,  education, and influence. Our graduates have a broad understanding of business and are prepared to make an effect in any sector, in any territory, and at every stage of a company's development. 
Nothing is a compulsion. You are the one who decides where you want to go. Nobody tells you what you should do. At C3S Business  School, nothing is mandated or fixed in stone. It's a unique personal and professional experience that's always changing. Over the course of studying the program, the school provides you with pathway opportunities too for you to choose your own route, allowing you to explore and engage with business on a global scale and context. 
It's all about global perspectives and experiences. Our students are curious, eager to learn, eager to participate, and eager to experience other cultures and environments. This is amplified due to the culturally diverse student community and getting a chance to interact and build connections with myriad nationalities and getting to understand different perspectives. It all boils down to cultivating a global attitude.
Everything is adjustable. The same course may be taken online as well, allowing you to control the pace of studying and lets you attend classes at your convenience. This inherent flexibility is incorporated into any online program over the course of its duration,  allowing you to combine personal and professional responsibilities while also taking advantage of the many possibilities available, all while maintaining your own schedule and calendar. 
Instead of telling you what to think, we educate you on how to think. This is critical – and, in my opinion, the most important aspect of studying at a business school. There's a reason why we rely so heavily on interaction and communication right from our selection interview process to the completion of their studies with us. Our students actually learnt how to approach and organize challenges in new ways, using a holistic approach to business and relying on their own and their colleagues' experiences. C3S Business School taught them how to think rather than what to think.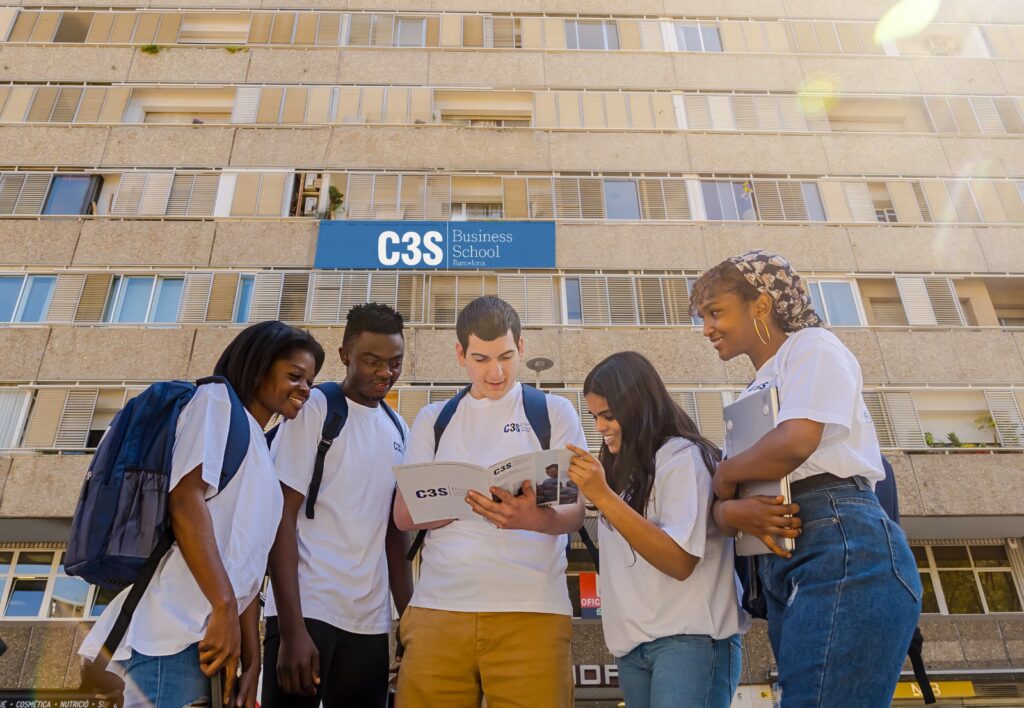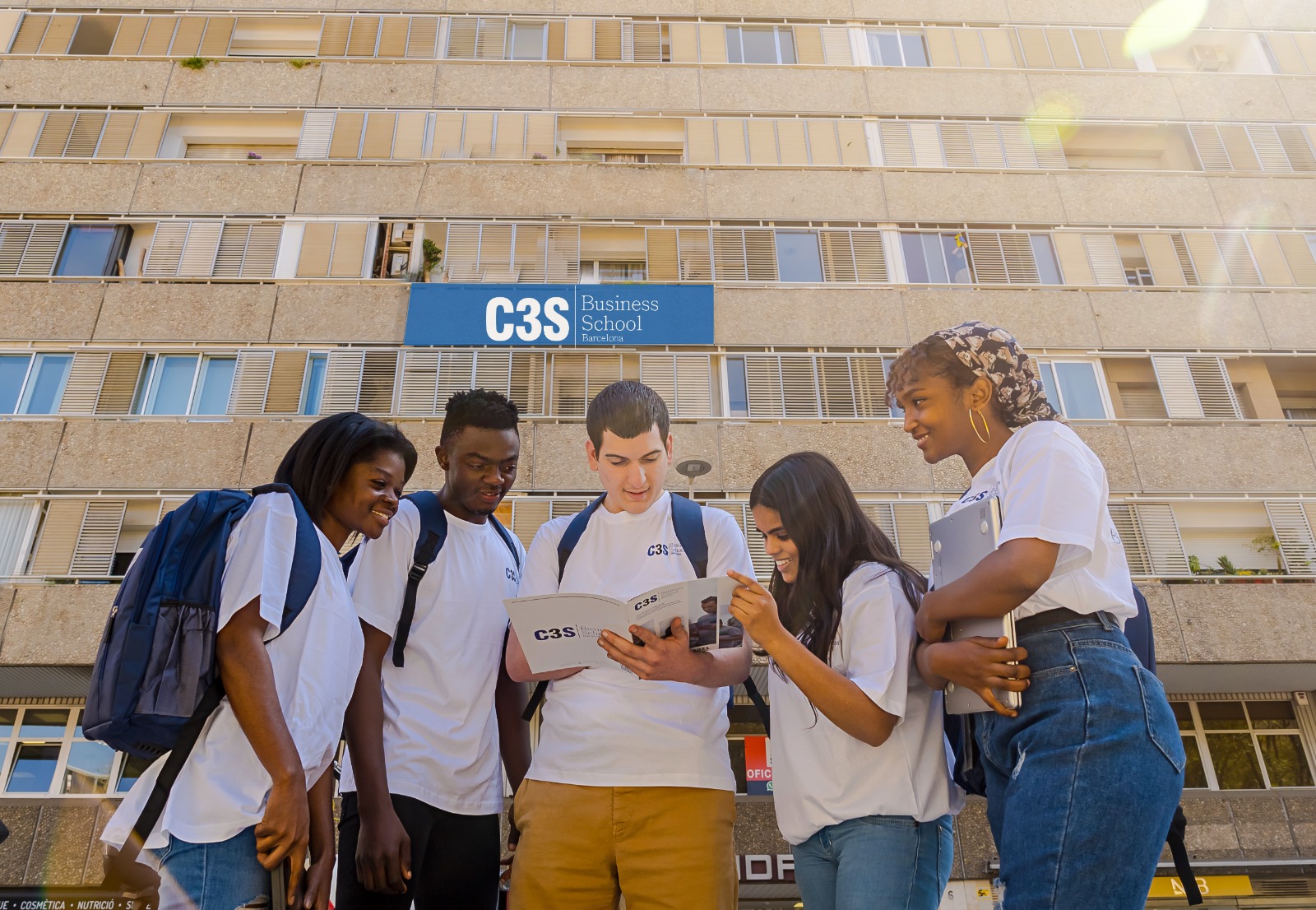 It's experiential rather than cerebral. Experiential Learning is an important part of the C3S experience. From Barcelona to the rest of the world, we're bringing classroom learning to industry. The C3S experience is all about immediately applying what you're learning  and bringing new perspectives into the classroom, with learning walks 
to visiting industry-specific global companies, guest speakers, CEO  talks, Expert series, Webinars, Internship-Based work through affiliations with elite and renowned entities like iPractice Costa Brava, ESPA, and many others. 
Students and staff share mutual trust and respect. There's a reason why our students and staff are so involved and committed. There's a  reason we have a Student Support Team available 24*7. There's a  reason we lay significant emphasis on student-driven impact. The great level of trust that C3S Business School placed in its students and staff to drive global projects, change ways of thinking, create impact,  engage with existing and incoming classes, and, most importantly,  partner with the school for life is commendable. We have a lot of faith in our students and graduates, and we are proud of what they have accomplished! 
If you're thinking of joining any of our programs then visit our Program portfolio page on our website.