Earning a professional business degree or an MBA seems like the next logical step for many business professionals for advancing their career graph. Degree like MBA comes with a range of predictable and unpredictable benefits. If you're on the fence about pursuing MBA considering the commitment and cost involved, then you may want to dedicate next 4 minutes reading what we've figured out for you!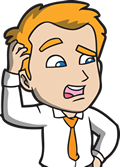 The most common head scratching questions about an MBA from C3S Business School
How will an MBA degree from C3S boost your career?
An MBA degree will increase your visibility in the employment market pool, your credibility will get an incredible thrust as C3S Business School provides two degrees – UK and Spanish, also promotions or better opportunities for enhancing your career prospects will be a cakewalk as the Industry Experts with mammoth experience in their fields are a part of our Faculty team. It will help you to polish specific skill-set which employers look for, by doing specialized MBA programs like Masters in Project Management or Masters in Strategic Management & Leadership or Masters in Logistics & Supply Chain Management offered by C3S in partnership with highly renowned university, UCAM. Building a nexus of network with people from across the globe will be an added boon.
How much doing an MBA will cost at C3S?
The price of an MBA degree varies, however, C3S Business School has one of the most competent cost models for their Master's programs lasting 12 months as well their MBA program of 18 months. As the school is located in Spain, getting a UK degree will cost you just 1/3rd of the actual cost. C3S also offers the opportunity of Pathway Programs for the MBA aspirants who are enrolled for MBA with OTHM, this will allow you to go UK and complete your top-up, studying there with universities of high repute.
What will an MBA teach you that you don't already know?
There's much more to MBA than the advanced professional degree itself. An MBA will help to hone your skills in the arena of finance, strategic management, analytics and research, leadership, critical thinking, communication, and much more. C3S offers a purely assignment based study so as to weave the theoretical concepts and practical applications in a way that will accelerate your growth manifolds.
"It is said that humans now have an attention span shorter than a goldfish"
So in case we lost you somewhere, here's a tl;dr – Follow your hunch and straight away land in Barcelona, enroll at C3S and get a professional degree along with living your life at the fullest in the most happening place of Europe. See you at the La Tomatina!​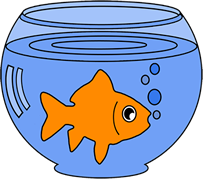 HAVE MORE QUESTIONS? Let us know! We are happy to guide you!
[contact-form-7 id="156" title="Sidebar"]