A set of managerial, economic, financial accounting and legal knowledge is included in the curriculum, the learning of which develops and enriches the managerial capacity and provides a competitive advantage to the graduates.
This MBA program with UK University Degree; is validated and awarded by the UK University  and delivered by OTHM. The MBA Program has three semesters. The first year is with OTHM which is level 7 in Strategic Management and Leadership. The 3rd semester is MBA (top-Up) with UK University.
The purpose of this programme is to deliver a practical and realistic solution to a business-related strategic challenge, which in turn is supported by appropriate reference to theoretical and conceptual analysis.
After completing your MBA in 18 months program successfully, you will be eligible for direct entrance into a related Doctorate or PhD degree program. Furthermore, this 18-month MBA program provides you with a variety of job options.
Depending on your specialism and background, an MBA could allow you to work as a:
Risk Analyst
Auditor
Sales Manager
Business development manager
Compliance officer
Business Analyst
Management consultant
Marketing manager
Communications Officer
Project manager
If you studied a Masters in Business Administration or an MBA as a working professional, your new degree might help you advance to one of the most senior management positions, such as director, chief executive officer (CEO), chief financial officer, or chief operating officer, within your current (or new) organization.
| | |
| --- | --- |
| Strategic Management | 20 |
| Services Marketing and Customer Service | 20 |
| Accounting and Finance | 20 |
| Academic and Professional Development | 20 |
| Events Management | 20 |
| Development of the Tourism and Hospitality Industry | 20 |
| | |
| --- | --- |
| Contemporary Issues in Tourism and Hospitality | 20 |
| Marketing Management | 20 |
| Customer Relations Management | 20 |
| Operations Management | 20 |
| Finance Management | 20 |
| Human Resource Management | 20 |
Consultancy Project Report – compulsory  For more information
click here
Do you have more questions?
CALLE LONDRES, 6, PORTA 9,
BARCELONA – 08029
Lectures in the Classroom

Seminars and Workshops

Learning through Doing

Research and field trips

For debate and discussion, students will need to contribute through independent learning, extensive background learning, and inputs during seminars and tutorials.
Virtual Classroom Lectures
Online Study Materials
Online Debate & Discussion
Question & Answer Session
Application form

Bachelor degree or equivalent

Official transcripts
Copy of passport
CV
Motivation Letter

 IELTS 6.5 (with not minimum 6.0 in each) / TOEFL 90 (official English exam results) or C3S Language Interview

Reference letters from a former academic institution or from current employer (if applicable)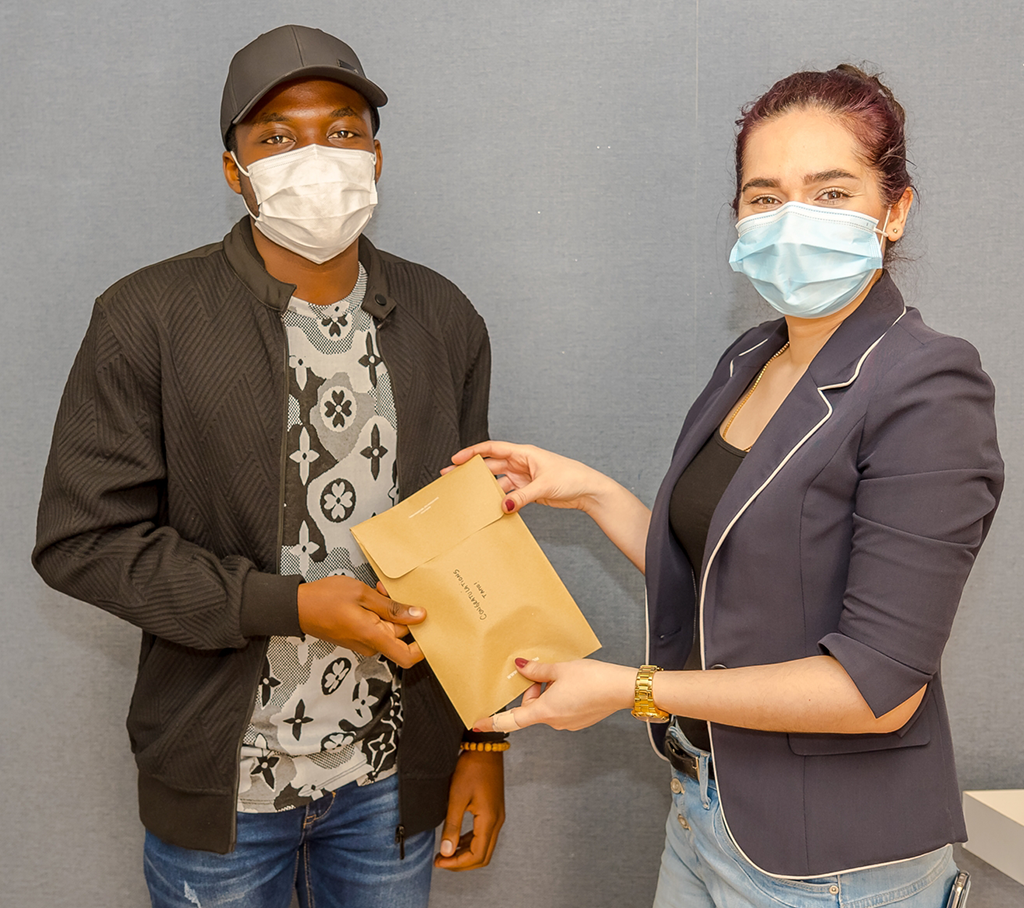 *Payment instalment plans are available. Please contact C3S's Administration Department for further details
Are you ready to take the next step toward your future career?