Do you love to enjoy putting a smile on a stranger's face? Do you have the patience to deal with the not-so-easy consumers? If yes, then you should consider choosing Tourism and Hospitality Management in Spain as a career by opting for BA (Hons) Tourism and Hospitality Management course.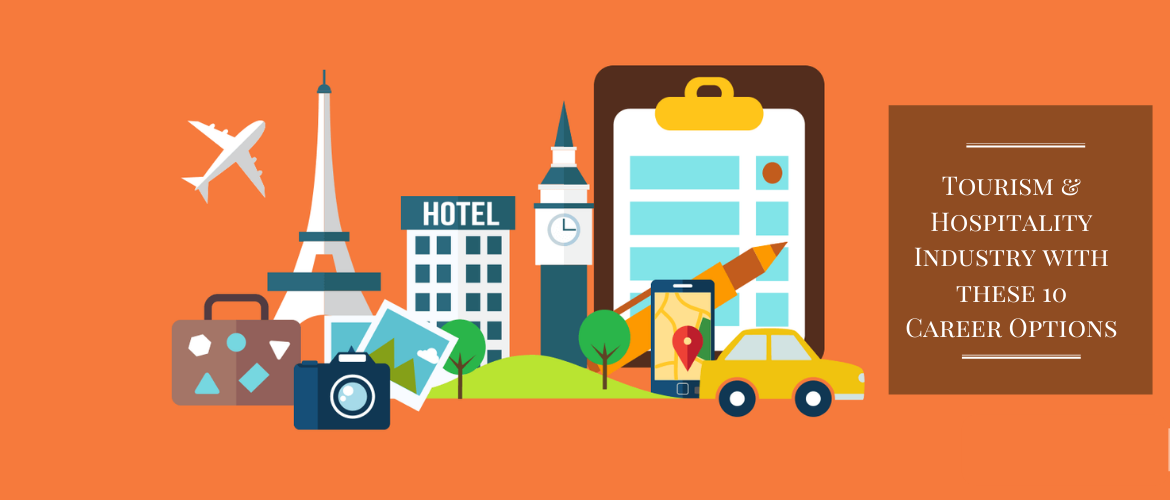 Tourism and Hospitality is a career option that makes one feel- a never-ending vacation. This field is fast-changing, dynamic, and highly competitive, and it expects compliant tourism and hospitality professionals with serious work ethics.
If you want to jump on board and explore the options in this continually growing and evolving industry, check out the following career options offered by various tourism and hospitality courses.
1) Travel Consultant – Arranging a special trip for customers can be extremely rewarding, especially if it is a once-in-a-lifetime experience. Moreover, the plus point for this career option is that you get to travel a lot so you can get a real feel for what you are selling to your clients. As a travel consultant, you will be responsible for providing complete guidance on travel to your consumers including, accommodation, transports, travel insurance, and costs.
2) Hotel Manager – The manager manages all the tasks and makes sure that all the activities are functioning well. He is the one who assigns work for the whole staff. He also looks after the staff performance and their appraisal.
3) Tour Guide – You meet different people from different places with different culture and languages through which you get to learn, explore and enhance your knowledge and understanding also you get remuneration. One needs to be highly active for this job.
4) Head Chef – Head Chefs are responsible for the quality of food served to their guests. Head chefs are found in cruise ships, hotels, restaurants, and casinos. He is also responsible for the menu and anything that is related to Kitchen Management.
5) Sales and Marketing Manager – Any International hotel chain will believe in hiring a sales and marketing manager. They help in bringing new consumers.
6) Concierge – They are similar to tour guides; they guide you regarding the entertainment, restaurants, and other things within a hotel.
7) Event Manager – They are planners & organizers of an event. They are skilled in budget planning and execution of an event which includes taking crucial decisions in making arrangements related to Food, guests and entertainment.
8) Front Of House Manager – In this, the manager is responsible for looking after the daily operations of the café and hotel restaurant. They make sure that the clients are comfortable and enjoying the services.
9) PR Manager – This is the job for the mid-level management role for the person who is experienced in this field for 6-8 years. He/she creates a good public image for their clients.
10) Leisure Activity Coordinator – They develop and plan activities, outings and events. They may work in various settings, such as hotels, nursing homes, colleges or camps. They are responsible for developing programs, staffing the events and overseeing the implementation of activities.
Wrapping Up
Whether you aim to run a hotel or create perfect itinerary, working in tourism and hospitality is very satisfying. It allows you to develop a career in one of the most exciting work environments in the world.
Concisely, there is wide scope for any individual opting for the above course and enrolling for Diploma Programs in Barcelona is an added advantage which creates a distinctive and progressive profile for your career.