ACING YOUR COLLEGE ADMISSION ONLINE INTERVIEWS
The world has had a paradigm shift since the advent of pandemic era; from meeting to interviewing to shopping to working to getting entertained, all these things – we now carry out on our comfortable couch at home, thanks to the evolution of WFH. We are literally under home arrest and everything and anything on the face of the earth has gone online! Students applying for undergraduate, graduate or post graduate programs already have a lot on their plate, and let's face it admission interviews can be nerve-wrecking, and especially if it's a virtual one.
Well, the one-hour or probably less than one hour of your time that determines or has an impact in determining whether you will be selected for your choice of college/university or not. There's a lot to be done and expressed in a comparatively short time, I mean how well can somebody judge you in 60 minutes? Well, the answer is as well as you want them to, and as well as you present yourself.
The admission officer will determine whether you are a fit for their B-School or not, depending upon the impression of you, created in his/her mind by the way you answered the questions asked!
But is it just about answering the questions right way?
No. It's beyond that, a lot more adds to the decision of enrolling you; your body language, presence of mind, clarity of thoughts, etiquettes, awareness, educational qualifications, background, willingness, the list goes on!
Do you wish you had a checklist of tips and tricks for acing the interview? Well, well, well…say no more!
Keep calm and read on!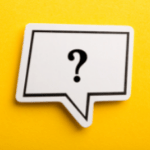 The secret of nailing your interviews
Pre-interview prepping
– Check your technical set-up – laptop/desktop, earphones, camera set up, speakers, internet connectivity, etc.
– Visit the college website. Gather information about the course, the college, the city, the country, where you intend to study.
– Dress to impress: wear formal attire – trousers and collared button-down shirt, knee length skirt and collared button-down shirt, dress, additional blazer and tie (it's never a bad idea to over dress), wear minimalistic jewelry, cologne, and make up, clean shaven or trimmed beard, well combed hair, polished and neat shoes (even if they won't be visible most of the times).
– Have a clean and neat surrounding where you will be seated for the interview, ensure it is not noisy or people passing by and disturbing the ongoing interview.
– Join the online platform for interview, at least 5 minutes early.
– Keep your passport handy.
During the interview
– Greet the interviewer with a smile and an eye-contact.
– Make sure your posture is uptight, you will be sitting throughout the interview, so you must not slouch, sit inappropriately or move a lot in your chair.
Check the camera angle, your head up till your shoulders/ elbow should be visible and not the rest.
– Make sure you are audible to the interviewer and your voice is heard loud and clear.
– Have well-structured thoughts on your reasons to pursue the course that you applied for, the college, your ambitions, your long-term goal, etc.
– Do not fake accent or try to sell information which is untrue, interviewer will be able to gauge and will reject you on grounds of misrepresentation of facts.
– Do turn off your cell phone and close any other tabs on the browser so that you don't get distracted.
– Try to communicate fluently in English, as the programs are taught in English so they look for candidates who are well versed with the language.
– Stay natural, do not regurgitate answers to the questions asked.
– Thank the interviewer once the interview is over and ask the permission to leave the platform.
– Do not let your parents sit along with you for the interview, it's your battle, fight alone gracefully and come out victorious.
– Be confident of your answers and maintain eye contact with the interviewer
– Be yourself – but try to be your best self!
Questions you should be prepared to answer for
– Introduce yourself (the cliché – we know)
– So, what ignited your curiosityfor our college?
– Which program at our college have you applied for? Why?
– Any specific major you're looking forward to pursuing at our college? Why?
– What did you like the most about your high school/college?
– If you were given a chance to change one thing about your high school/college, what would it be? Why?
– What has been your most challenging course during high school? How did you cope with/overcome the challenges associated with this course?
– Which would be your proudest achievement so far?
– What do you are passionate about, any art or sports or anything?
– Where do you see yourself 5 years from now?
– Why do you prefer to study the course that you have applied for in a different country than yours?
– Do you have any work experience? Could you elaborate on it?
– Why do you want to diversify in terms of educational choices?
– How do you plan to sustain there without your closed ones? Are you homesick?
Finally, it's important to understand that your interviewer wants the interview to go well as much as you do. Consider the interview to be an opportunity to learn a bit more about your prospective B-School, indulge in a great conversation; relax your intangible confidence and amazing attitude will help you shine through!