The number of Indian students applying for a program in Spain,  particularly in Barcelona has also spiraled up, one of the reasons for  their decision is that the Indian job market values a degree from a  prominent overseas business school and it results in an increased  threshold of compensation than their peers with Indian degrees.
Also, Spain offers post-study work visa in case you're a budding  entrepreneur or wish to work in the MNCs. 
C3S Business School has a choicest mix of the most popular degree  and diploma programs to offer for undergraduates, graduates, and  post graduates.
Let me walk you through a comprehensive understanding of studying  with C3S Business School
The C3S admission process is quite simple and easy to understand,  form filling and document submission related guidance is provided by  a dedicated Admissions team member. Fortunately, Indian have a  decent proficiency for English language and therefore IELTS is not a  mandate.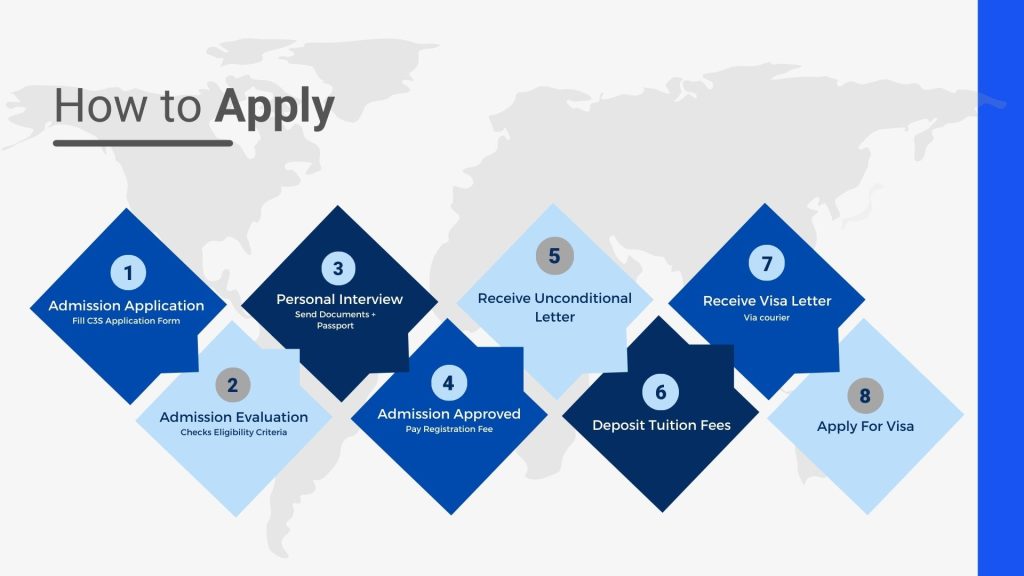 Although visa assistance has to be done by the individual from his/her home country but end-to-end assistance is provided to the applicant by our Visa Support officer. 
Barcelona is a pocket-friendly city and the cost of living can be between €700- €1000 which includes almost everything. Also, the fees are very competitive with only €6000/year in contrast to universities and other business schools charging a whopping range of €12,000-€15000 a year.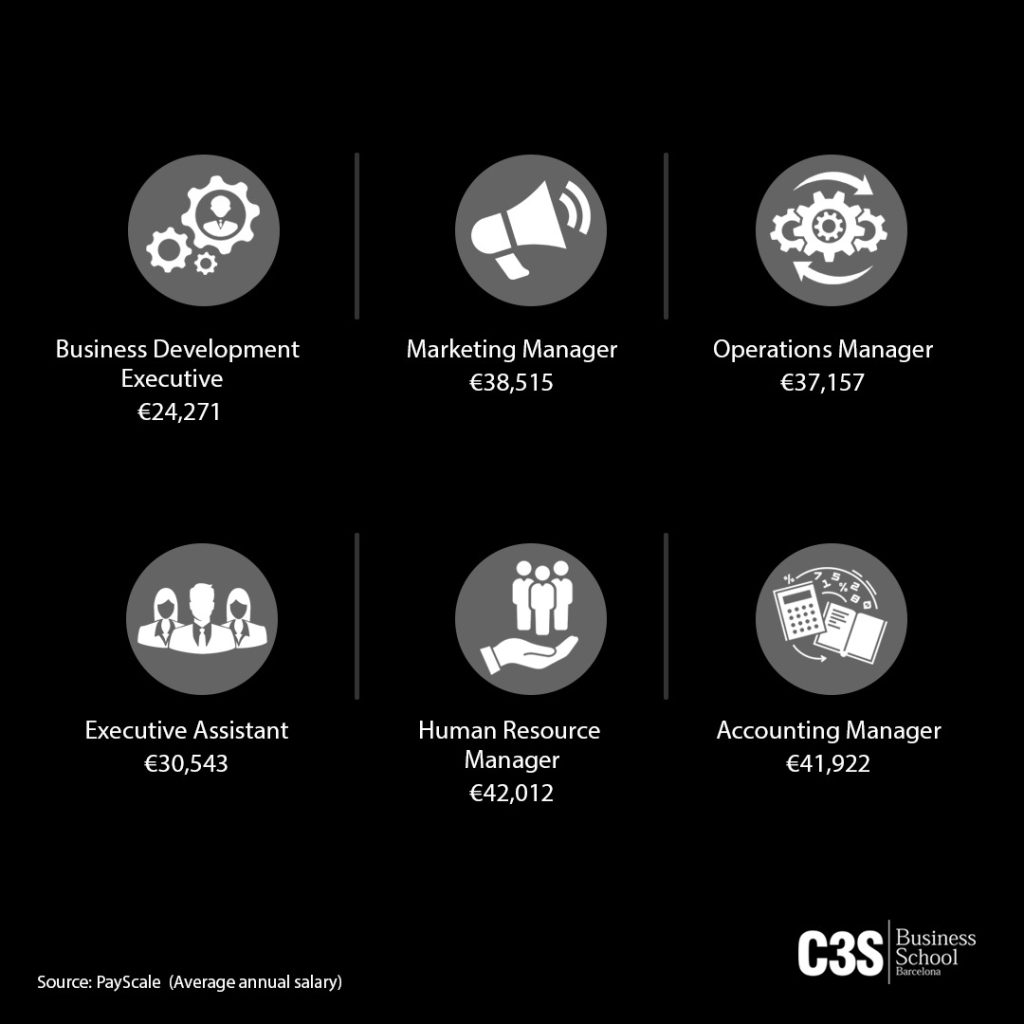 The bachelor's program in Business Management offered and awarded  by C3S Business School in association with University of Chichester,  UK.
C3S offers programs that are awarded by renowned and class-apart  UK universities, thus giving you an opportunity to study the final year or final semester in the UK university campus.  
There are about 50+ pathway opportunities that you can avail of depending upon the degree or diploma you choose to study. Thus,  studying initial years at the C3S campus in Barcelona and final year in the  UK saves you more than 2/3rd of the actual cost of earning a UK  degree.
C3S team offers assistance for:
Paid internships

– Via various collaborations with internships providing consultancies like iPractice Costa Brava, ESPA,  Worldwide internships, etc. 

FREE Spanish classes

for one whole year – Learn level A1 & A2  and B1 & B2. This will increase your employment chances in the city/country. 

DUAL degree programs

– Spanish and the UK. 

NIE Renewal

– Visa renewal procedure. 

Doctor card

– for FREE medical assistance.

Social Security number

– vital for work-related opportunities.

Accommodation –

helping you find a home away from home.

Airport Pick-Up

– a ride for making your first happy memory in an unknown country.
Accrediting partners and degree recognition
C3S Business School has partnerships and accreditations that allow to provide further diversity in our offerings of accredited online and on-campus degree programs which are internationally recognized. Our associations include UCAM, othm, NCC Education, ECBE, ACBSP, among many others.
Our programs are awarded jointly by C3S Business School and the University of Chichester which was ranked top 21st UK University (Guardian University Guide, 2022), top 25th UK University for student experience (National Student Experience 2021) and top 7th UK for quality of Teaching (Times and Sunday Times Good University Guide 2022).
With 68 parks, 55 museums, 22 Michelin-starred restaurants, nine  UNESCO-protected monuments, nearly 5 kms of golden sand beaches,  and an assortment of architectural marvels, you may never want to leave Barcelona. It also has a fervent cluster of IT talent and startups  (approx. 7500 and counting), making it a hotspot for both businesses and business schools.  Be a part of Cosmo-community at C3S Business School and meet people  from all over the world and also enjoy the thrill of "La Tomatina" festival  just like "Zindagi na milegi dobara" 🙂