OTHM DIPLOMA LEVEL 7 IN LOGISTICS & SUPPLY CHAIN MANAGEMENT
The objective of the OTHM Level 7 Diploma in Logistics and Supply Chain Management qualification is to broaden learners' understanding of logistics and supply chain management and is designed for those who wish to prepare for a first professional role and future career in the field. It is also suitable for logistics and supply chain professionals in the early stages of their career looking to enhance their knowledge and skills and move to the next level professionally.
Successful completion of this qualification will equip learners with the specialist knowledge and skills needed to further their career as a logistics and supply chain professional as well as the opportunity to embark on further study towards a relevant Master's programme with advanced standing.
Logistics and Supply Chain Management is one of the most important aspects of the manufacturing world. According to management experts, Supply Chain Management has a lot of potential in Spain and other parts of the world as well because of the rising volatility of supply networks, the shortening of product life cycles, and the internationalisation of business. Learners have a strong employment potential in this city. The following are some of the Supply Chain Management job options:    
Procurement Manager,  Business Strategist,  Materials Specialist,  Supply Chain Manager,  Warehouse Supervisor, etc.
| | |
| --- | --- |
| Logistics Management | 20 |
| Supply Chain Planning, Modelling and Analytics | 20 |
| Procurement and Supply Management | 20 |
| Supply Chain and Operations Strategy | 20 |
| Sustainable Operations Management | 20 |
| Business Research Methods | 20 |
Do you have more questions?
CALLE LONDRES, 6, PORTA 9,
BARCELONA – 08029
Lectures in the Classroom

Seminars and Workshops

Learning through Doing

Research and field trips

For debate and discussion, students will need to contribute through independent learning, extensive background learning, and inputs during seminars and tutorials.
Application form

Bachelor degree or equivalent

Official transcripts
Copy of passport
CV
Motivation Letter

IELTS 6.5 (with not minimum 6.0 in each) / TOEFL 90 (official English exam results) or C3S Language Interview

Reference letters from a former academic institution or from current employer (if applicable)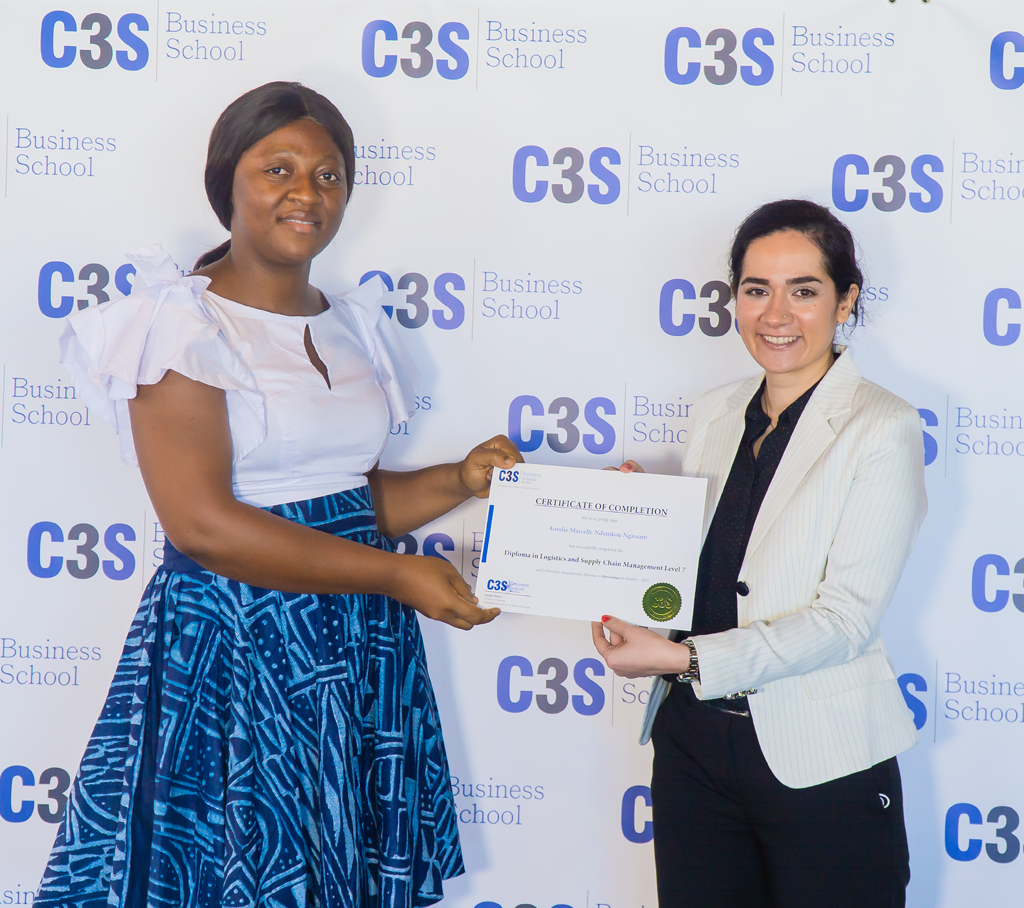 *Payment instalment plans are available. Please contact C3S's Administration Department for further details
Are you ready to take the next step toward your future career?