Master in Strategic Management & Leadership
The Master's in Strategic Management and Leadership is a one-year program that focuses on management leadership styles and strategic thinking. The program is aimed for both, freshers and working professionals who want to progress their careers as managers and leaders, as well as those who are already in executive positions and want to formalize their knowledge.
Throughout the year, you'll learn more about leadership and ethics in different cultural contexts, as well as how these elements affect personnel management and strategic decision-making. A one-of-a-kind job-based portfolio allows you to review and reflect on your own performance and practice, and then apply what you've learned back at work.
This industry-integrated degree program is developed specifically for working people and provides a practical way to get a Master's degree quickly.
The Level 7 qualification also allows learners to progress within the same employment level of an MBA with advanced standing.

Strategic managers are frequently employed in the finance or marketing departments.
"Marketing is another area where strategic managers operate; strategic analysts assist companies in evaluating their present product offers, pricing tactics, and distribution methods.
Some of the other job titles include
C-Level executive (CXO)
Investment fund manage
 Management analyst
 Operations manager
 Human resources specialist"
You can work as a management consultant with a Master's in Strategic Management & Leadership degree, either as an independent contractor (you operate your own consulting business) or for a consulting firm that subcontracts project work to you.
Strategic Management
Strategic Leadership
Strategic Human Resource Management
Advanced Business Research Method
Strategic Financial Management
Supply Chain and Operations Management
Entrepreneurship and Innovation Globalisation and Corporate Governance Strategic Change
Management Strategic Marketing
Do you have more questions?
CALLE LONDRES, 6, PORTA 9,
BARCELONA – 08029
Lectures in the Classroom

Seminars and Workshops

Learning through Doing

Research and field trips

For debate and discussion, students will need to contribute through independent learning, extensive background learning, and inputs during seminars and tutorials.
Virtual Classroom Lectures

Online Study Materials

Online Debate & Discussion

Question & Answer Session
Application form

Bachelor degree or equivalent

Official transcripts
Copy of passport
CV
Motivation Letter

IELTS 6.5 (with not minimum 6.0 in each) / TOEFL 90 (official English exam results) or C3S Language Interview

Reference letters from a former academic institution or from current employer (if applicable)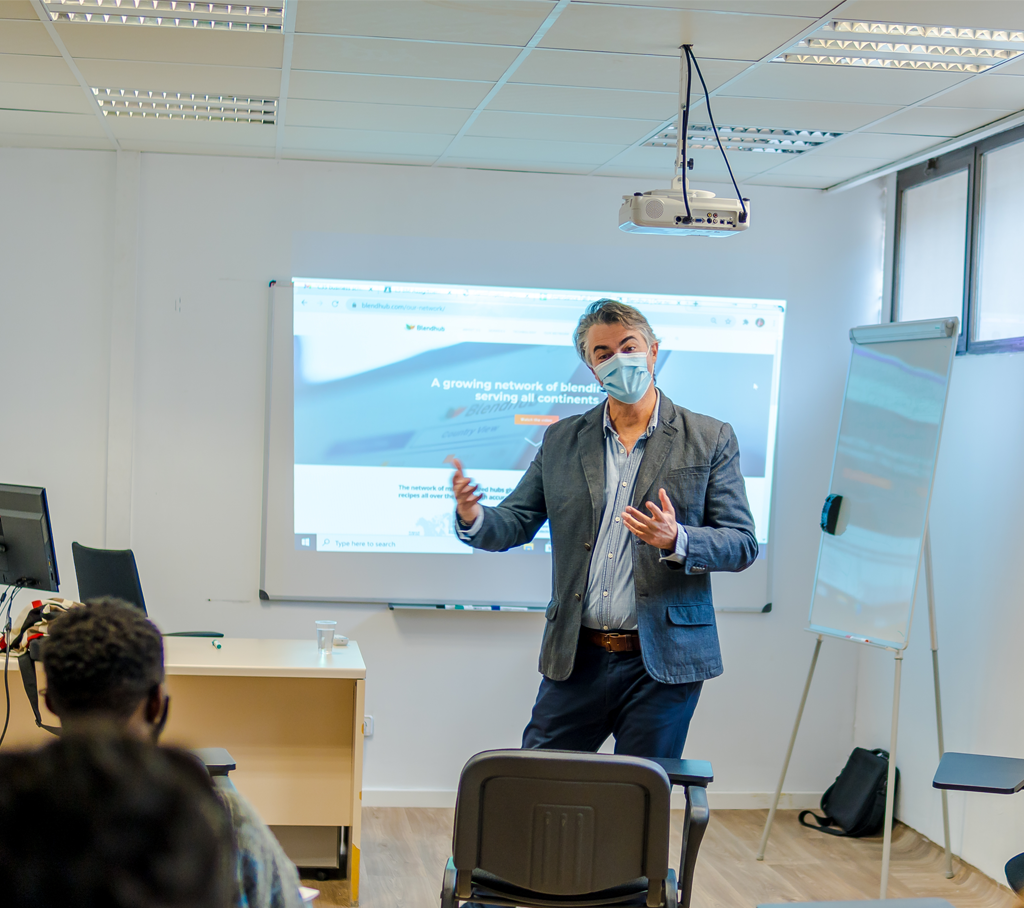 *Payment instalment plans are available. Please contact C3S's Administration Department for further details
Are you ready to take the next step toward your future career?