BSc (Hons) Business Computing & Information Systems
The BSc (Hons) Business Computing and Information Systems  Obtaining a bachelor's degree and top-up, NCC Education delivers the degree online, and the University of Central Lancashire validates and awards the degree (UCLan). The goal of this curriculum is to prepare students for careers in the information technology field."
This curriculum provides students with a combination of technical IT abilities and business knowledge, preparing them for senior management positions. The program modules are designed to give students with the basic skills and information that companies in the IT industry want.
The final year online top-up program is a succession from NCC Education Level 5 Diploma in Computing or Level 5 Diploma in Business IT, both of which are now available as part of the top-up degree path.
Students are invited to attend their graduation ceremony at Preston Guild Hall in the United Kingdom after successfully completing their degree.
Graduates can pursue careers in: IT Management/Consultancy, Software Engineering, Networking, Data Management, Cyber Security, Information Systems Management and pursue various roles like Application Developer, IT Engineer, Software Engineer, IS Developer, Technical Engineer, Systems Analyst,  Database Administrator, Software Developer, Football Analyst to name a few.
Skills for Computing
Computer Networks
Computer Systems
Designing and Developing a Website
Databases
Designing and Developing Object-Oriented Computer Programs
Software Development Techniques
Office Solutions Development
Professional Issues in IT
Network Security and Cryptography
Information Systems Analysis
Dynamic Websites
Analysis, Design and Implementation
Database Design and Development
Agile Development
Students study five core units:
Advanced Database Management Systems
Corporate Communication Systems Management
eBusiness
Managing Information Systems Projects
Information Systems Project
Do you have more questions?
CALLE LONDRES, 6, PORTA 9,
BARCELONA – 08029
Lectures in the Classroom

Seminars and Workshops

Learning through Doing

Research and field trips

For debate and discussion, students will need to contribute through independent learning, extensive background learning, and inputs during seminars and tutorials.
Application form
High School diploma certificate and other educational credential certificates
Official transcripts
Copy of passport
CV
Motivation Letter
IELTS 6.0 (with not minimum 5.5 in each) / TOEFL 75 official certificate or C3S Credibility Interview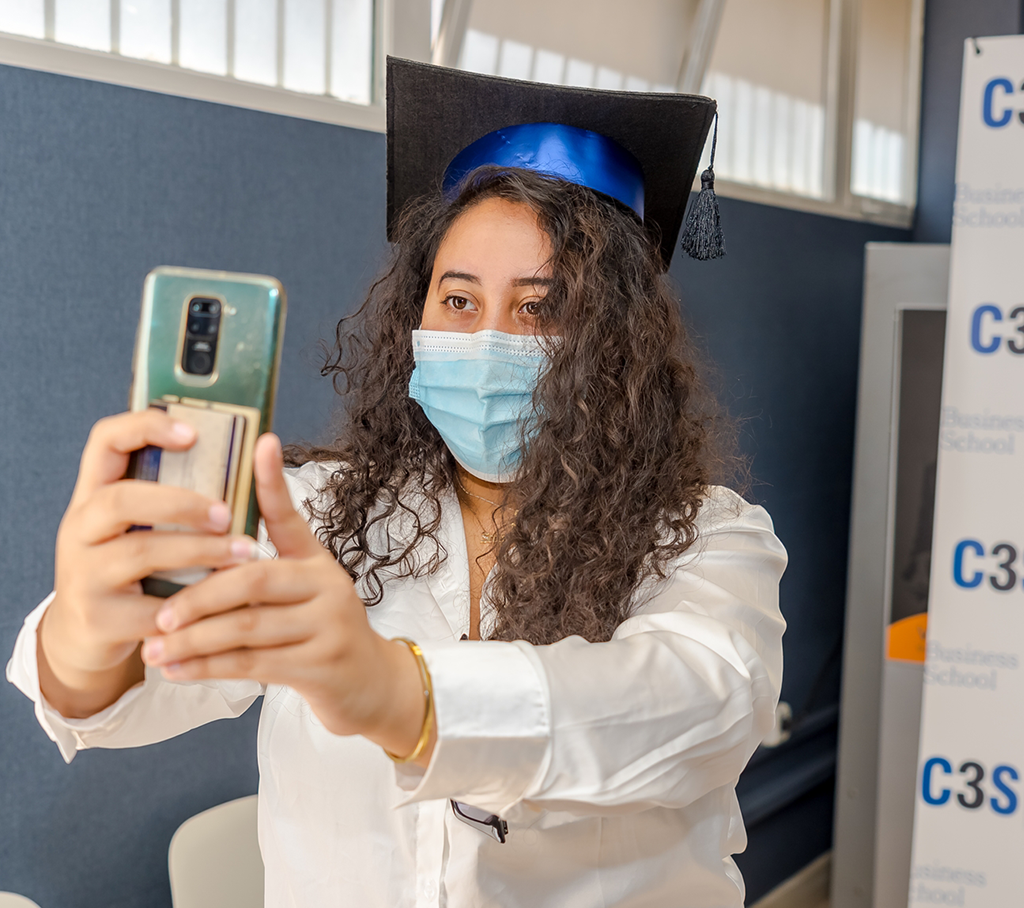 *Payment instalment plans are available. Please contact C3S's Administration Department for further details
Are you ready to take the next step toward your future career?