BSc (Hons) Travel Business Management
Explore the world and enter a fast-paced, interesting sector with this management-focused Tourism and Hospitality degree.
This course focuses on the relationship between principles and practical aspects of it to provide you a well-rounded education with real-world applications, thanks to its well knitted connections with players in the industry.
Through the curriculum, which is meant to strengthen the essential and transferable abilities necessary for future career progression, you will be able to acquire a professional attitude, behaviors, skills, and knowledge. The curriculum includes a variety of experiences and activities that will help you grow and contribute to your continuous personal and professional development.
By providing opportunities and activities for innovative teaching and learning, the program will improve your problem-solving and adaptation abilities. You will be able to interact with innovative and complex themes using a variety of assessment approaches.
The first two years – L4 & L5 will be delivered by C3S Business School in Barcelona, Spain, and will be awarded by OTHM(UK) and C3S Business School.
Final year top-up degree of BSc (Hons) Travel Business Management Management will be delivered and awarded by University of Sunderland, UK
For further information please visit the program page
Many of our students go on to work in management after graduation, so you'll have a wide choice of job alternatives to choose. Hotel manager, tourism development officer, or resort office manager are some of the professions you may acquire with this degree.
You'll have the opportunity to work for hotels, airlines, travel companies, event planners, heritage attractions, local governments, and other government entities.
Plus, you'll have valuable transferable skills that will open you more opportunities for graduate-level jobs or possibly further education.
| | |
| --- | --- |
| Tourism and Hospitality Business Management | 20 |
| Services Marketing and Customer Service | 20 |
| Accounting and Finance | 20 |
| Academic and Professional Development | 20 |
| Events Management | 20 |
| Development of the Tourism and Hospitality Industry | 20 |
| | |
| --- | --- |
| Contemporary Issues in Tourism and Hospitality | 20 |
| Marketing Management | 20 |
| Customer Relations Management | 20 |
| Operations Management | 20 |
| Finance Management | 20 |
| Human Resource Management | 20 |
| | |
| --- | --- |
| Digital Technology and the Visitor Economy | 20 |
| Gastronomy | 20 |
| International Hospitality Management | 20 |
| Professional Development for the Service Sector | 20 |
| Service Quality | 20 |
| Strategic Planning for Tourism and Leisure | 20 |
Do you have more questions?
CALLE LONDRES, 6, PORTA 9,
BARCELONA – 08029
Lectures in the Classroom

Seminars and Workshops

Learning through Doing

Research and field trips

For debate and discussion, students will need to contribute through independent learning, extensive background learning, and inputs during seminars and tutorials.
For the Final Year Top-up
Lectures, seminars, tutorials, open and resource-based learning, and supervised project and group work will be used to teach you by our passionate and devoted faculty.
You'll present your thoughts to your classmates and work in groups to explore the theories you're learning, with an emphasis on developing independent study skills. Throughout the program, you'll also participate in residential field study trips.
Written coursework, projects, presentations, practical exercises, and timed and multiple-choice tests will all be graded.
Application form
High School diploma certificate and other educational credential certificates
Official transcripts
Copy of passport
CV
Motivation Letter
IELTS 6.0 (with not minimum 5.5 in each) / TOEFL 75 official certificate or C3S Credibility Interview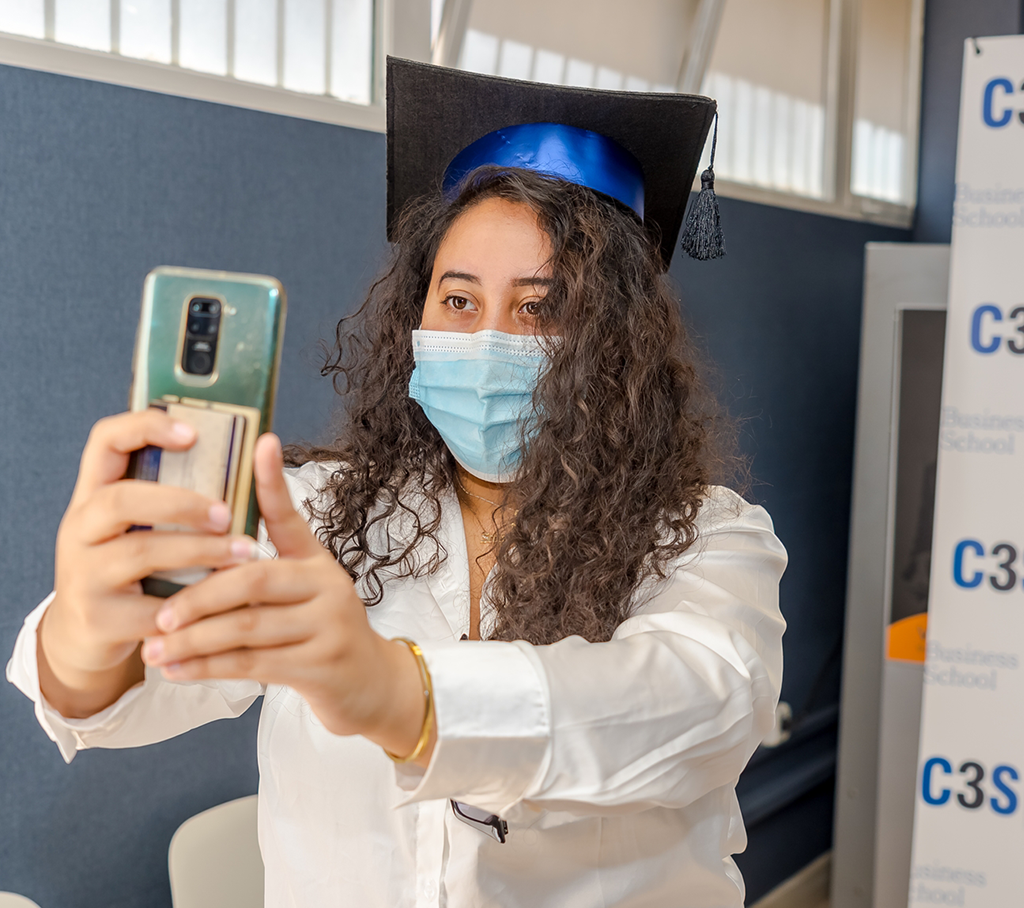 *Payment instalment plans are available. Please contact C3S's Administration Department for further details
The BSc (Hons) International Tourism and Hospitality Management (top-up) course fee is £3,950 and starts in September, January and May.
Are you ready to take the next step toward your future career?