BA (Hons) Business Management and Entrepreneurship
This program that builds on the principles of business management, expands on your foundation degree by emphasizing entrepreneurship and the abilities you'll need to launch and operate your own company.
You'll learn how to evaluate business plans critically and make decisions that will increase the value of your firm. It explains how to prepare and propose a concept, as well as the stages involved in starting a new firm.
Work-based practice at a company of your choice is included, as well as a variety of exams for each subject.
The first two years – L4 & L5 will be delivered by C3S Business School in Barcelona, Spain, and will be awarded by OTHM(UK) and C3S Business School.
Final year top-up degree of BA (Hons) Business Management and Entrepreneurship will be delivered and awarded by University of Sunderland, UK
You will graduate with great abilities and knowledge in all areas of business, management, and entrepreneurship after finishing this program.
You'll learn how to establish a firm, how to manage business operations, how to make educated decisions, how to drive change in organizations, and how to become a successful entrepreneur."
You'll be able to start and operate your own business or take on leadership and management responsibilities in a variety of sectors throughout the world once you earn your degree.
High-level employment in business analysis, account management, and financial analysis are examples.
| | |
| --- | --- |
| Research and Academic Writing | 20 |
| Business Environment | 20 |
| Introduction to Business Communication | 20 |
|  Introduction to Quantitative Methods | 20 |
| Introduction to Business Functions | 20 |
| Introduction to Finance | 20 |
| | |
| --- | --- |
| Human Resource Management | 20 |
| Project Management | 20 |
| Strategic Marketing | 20 |
| Accounting for Managers | 20 |
| Business Law | 20 |
| Business Ethics | 20 |
Entrepreneurship

20

New Venture Creation

20

Business analytics

20

Work-based Practice (Placement)

20

Creating and Managing Digital Systems

20

Strategic Management in a Global context

20

Please note: modules are subject to change
Do you have more questions?
CALLE LONDRES, 6, PORTA 9,
BARCELONA – 08029
Lectures in the Classroom

Seminars and Workshops

Learning through Doing

Research and field trips

For debate and discussion, students will need to contribute through independent learning, extensive background learning, and inputs during seminars and tutorials.
Virtual Classroom Lectures

Online Study Materials

Online Debate & Discussion

Question & Answer Session
For the Final Year Top-up
Lectures, seminars, group work, and e-learning will be used to teach you. Written examinations, case studies, assignments, and reports will all be used to determine grades.
You'll also have to accomplish additional independent work, assume more responsibility for your studies, and tailor your education to your interests and job aspirations.
Application form
High School diploma certificate and other educational credential certificates
Official transcripts
Copy of passport
CV
Motivation Letter
 IELTS 6.0 (with not minimum 5.5 in each) / TOEFL 75 official certificate or C3S Credibility Interview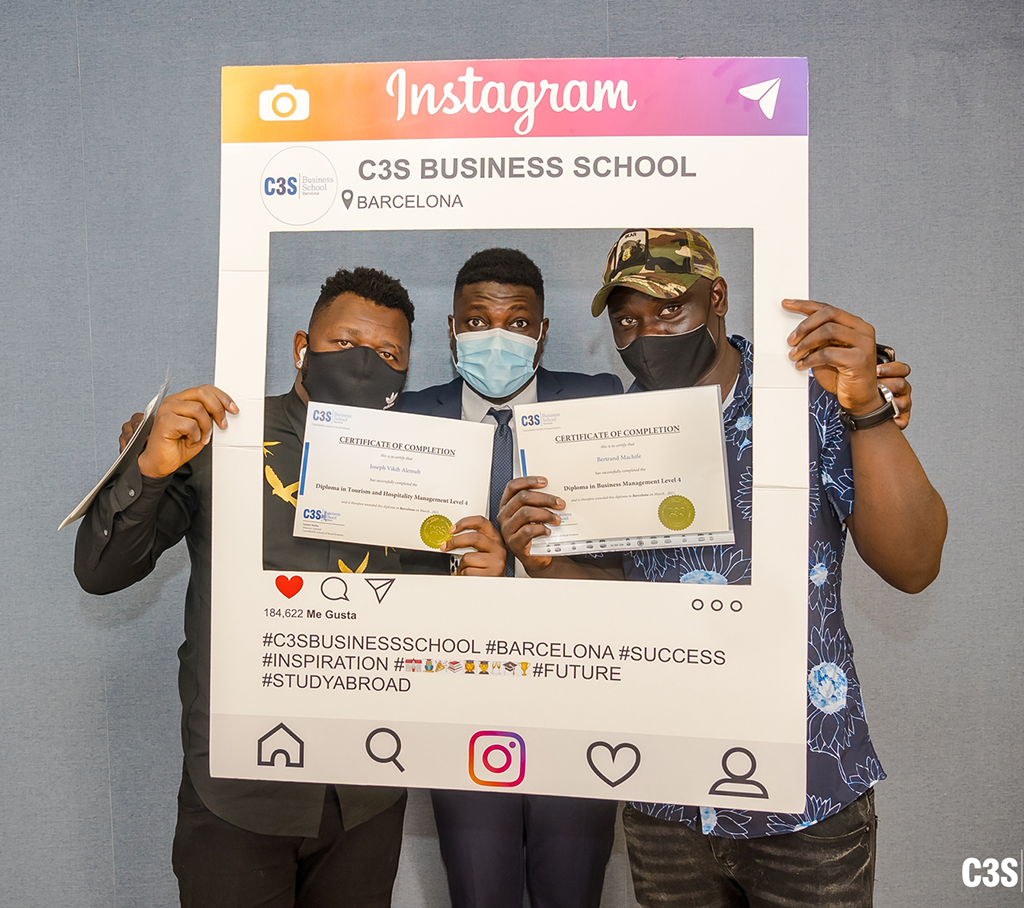 *Payment instalment plans are available. Please contact C3S's Administration Department for further details
The Business Management and Entrepreneurship (Top-Up) course fee is £3,950 and starts in September, January and June.
Are you ready to take the next step toward your future career?