Overview & Objectives
Module information & delivery
Entry requirements
Awarding institution
Fees & Intakes
Support
Overview & Objectives
The MA in Tourism and Hospitality Management programme (top-up) (Online) is an esteemed postgraduate qualification that provides an overview of key business practices and is highly valued by top employers and businesses globally.
MA in Tourism and Hospitality Management are usually studied once you've gained a few years of professional experience and achievement of an MA in Tourism and Hospitality Management (top-up) can lead to greater professional prospects, improved professional reputation and a wider business network.
Programme Overview:
MA in Tourism and Hospitality Management (top-up) (Online) programme is offered to students who already possess the OTHM Level 7 Diploma in Tourism and Hospitality Management qualification.
To join the MA in Tourism and Hospitality Management (top-up), you should already hold the Level 7 Diploma in Tourism and Hospitality Management (120 credits) qualification, and you should have suitable managerial experience.
The flexible nature of the programme means that most students complete within approximately four to six months.
Module information & delivery
Entry requirements
Awarding institution
Fees & Intakes
Support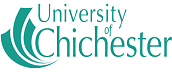 The University of Chichester is a public university located in West Sussex, England. The University firmed its name internationally by Ranking #29 for The Guardian 2021 And University Ranking #72 for (UK) -The Complete University Guide 2021
Many international students are choosing to study in Spain because of the cultural diversity, friendly natives and high quality of education. C3S provides a unique learning style so students from different parts of the world come here to achieve their higher education. I like their flexible teaching method and trained faculty. Graduates from Spain campus are highly recommended as they have international recognition from the UK.
Ashini Nirvanatha
Sri Lanka
In terms of my overall experience or review of the School; the lectures and Staff( both teaching and administrators) are very friendly and open to all the students. In the class room the lectures teach well and have a good mastery of their work, they also ensure all the students understand and ensure class exercise and assignments are given.
Tambe Ross Sinclair Molombe
Cameroon
my experience at C3S So far has been great. I have learned so many valuable lessons in a very short period of time. I have made a lot of good friends at school of all nationalities and participate in some activities in my spare time. I always discover new things every day and learn something new every day.I felt welcomed from day one and feel like I'm part of it and blaming my experience in Barcelona, I have always dreamed of coming abroad to face a different lifestyle, get to know new cultures and improve my knowledge of foreign languages.
Lahdar Salma
Morocco
My experience in Barcelona has been wonderful as people are so nice and helpful here and the city is beautiful. In my experience C3S is one of the best Business schools in Barcelona, I am currently studying a Management course and so far the features have been amazing. The social life of the students is also the best part about it as we get to meet a lot of people from different backgrounds and cultures
Zenish Patel
India
HAVE MORE QUESTIONS? Let us know! We are happy to guide you!